Allyson Stanton, LBSW, ALCP, has a degree in Medical Social Work, with her entire career focused on the elderly and their families and the life transitions they go through. Allyson has been professionally practicing for over 25 years but started before that volunteering in nursing homes and working as a home health aide in New Jersey where she grew up.
She is extremely passionate about what she does always ensuring that her clients have a voice. Allyson guides older adults and their families through the health care system linking to resources, developing a plan of care and finding solutions that meet their goals. She also finds it very important to talk with people about advance care planning, what their wishes and philosophy are on future treatment and end of life care when necessary. She has extensive knowledge of resources and regulations because of her real work experience in nursing homes, rehab centers, hospitals, assisted livings and continuing care communities. Her mission is to continue to share them so people are informed, educated and have a peace of mind during what is often a very stressful time.
Allyson is the recipient of the 2018 Maryland Gerontological Association Award and was appointed on July 2020 by Governor Hogan to serve a four-year term on the Maryland Board of Social Work Examiners. She volunteers as a support group facilitator with the Alzheimer's Association, is on the NASW Committee on Aging, the Board of Wintergrace Senior Ministries and the Community Advisory Board at UMBC.
Allyson lives in Howard County with her family and proudly serves Howard and surrounding Counties.
---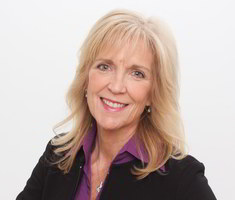 Jeannie Finnegan is an Elder Care and Dementia Care Consultant, Certified Dementia Practitioner, and a graduate of the University of Maryland. She brings 14 years of experience in long-term care, memory care, assisted living, and home care, working to develop and implement individualized, meaningful engagement for those with Alzheimer's, dementia, neuro-cognitive disorders, and chronic/terminal illnesses. One-on-one and small group interventions include therapeutic music, reminiscence therapy, sensory stimulation, and other purposeful, real-life activities for enhanced care and quality of life. Her passion is to bring greater meaning, connection, and quality of life to the lives of those she serves through Concierge Connection Care.
Jeannie is also an experienced educator, providing training seminars for caregivers, professional groups, churches, and the community on topics such as Alzheimer's and Dementia Care and The Healing Power of Music. She also provides ongoing staff education and training focused on improving care through meaningful individualized activities. Jeannie has recently published her first book: The Miracle of Music – Stories of Hope, Understanding, and Inspiration, based on her work with music in long-term communities. Her book discusses the powerful therapeutic effects of music and contains a collection of true stories of amazing moments created by music. Jeannie lives in Baltimore County with her family and continues to serve Howard County and the Greater Baltimore area.
---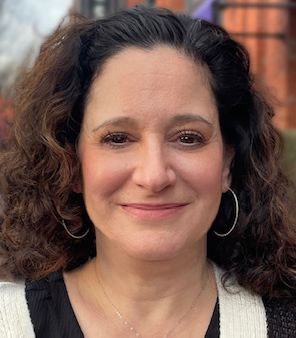 Marcie Koenig, LCSW-C, LNHA, has dedicated her entire professional career to serving older adults and their families, strongly advocating for their rights and well-being in a variety of settings. Marcie earned her Master of Social Work degree in 1995 and immediately began working in assisted living communities and nursing homes, as well as an outpatient clinic dedicated to those with neurocognitive challenges. She became licensed as a Nursing Home Administrator in Maryland in 2003, spending nearly 20 years as an Executive Director and Administrator of several long-term care buildings throughout Maryland.
Her true passion has always been directly supporting older adults and their families to achieve the highest quality of life possible — through coaching, education, community connections, and therapeutic relationships.
In 2022, Marcie joined her former coworker, Allyson Stanton, full-time, utilizing her extensive firsthand experience in long-term care settings, her knowledge of community supports, and her skills as a therapist to serve our clients and their loved ones.
Marcie lives with her family in Howard County, Maryland, and supports Howard, Carroll, Frederick, Montgomery and Baltimore counties, and beyond.